Medical Device Testing & More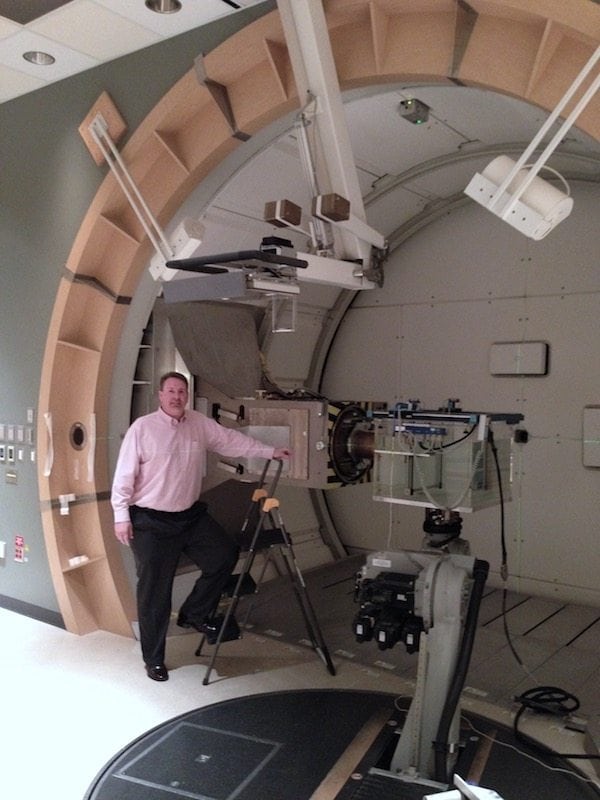 At RDMP®, we offer assistance with FDA applications toward achieving an Investigational Device Exemption (IDE) and beyond, especially where radiation plays a role. Our input often relates to documentation for testing, calculations and references. We can assist by joining your company when you are scheduled to speak with the FDA, and handle radiation concerns for you. We already have a great working relationship with accelerated product development companies such as NAMSA. In short, we are experts in implantable medical device testing under the duress of radiation for treatment, using x-rays, protons, and radioactive material, as well as for imaging modalities like MRI, CT, PET and ultrasound. We have tested everything from active devices such as neurostimulators, pacemakers (ICP), cardioverter defibrillators (ICD), glucose monitors, drug pumps, cochlear implants, heart pumps, artificial organs, etc to inactive devices such vascular access ports, bones and composite plastics. In short, we test device operation and performance (radiation immunity testing) when irradiated by Particle Accelerators for x-ray testing and compatibility (ISO 14708-7 and EN 45502-2), even Cyclotron proton testing and compatibility, Diagnostic Radiology kV imaging with 10 micron resolution (100 lp/mm), CT testing and compatibility (ASME-E1441), MRI testing and compatibility up to 9.4 Tesla, Radiofrequency testing (RF) and compatibility, electromagnetic interference (EMI / EMI), Ultrasound testing (ultrasonic energy) and compatibility, Hyperbaric Pressure Chamber testing and compatibility to 3 atm, and PET testing in Nuclear Medicine for contrast studies with F-18 labeled FDG and NaF, et al.
Testing is based primarily on standards developed by the International Organization for Standardization (ISO), American Society for Testing and Materials (ASTM), the American Society of Mechanical Engineers (ASME), European Union (EU), etc. Ref: ASME-E1441, ASTM F2052, ASTM F2119, ASTM F2182, ASTM F2213, ISO 13485, ISO 14708-1, ISO 14708-7, 14708 7-201x, ISO 14117, ISO 10974, EN45502-2, IEC 60601-1-2, etc. All references for radiation dose are NIST traceable with reference paperwork provided in the report. Other testing methods or report writing can be discussed and developed per your needs, including production of Customer Evaluation Reports (CER) for TUV SUD certifications. In general, if we do not do it, when can freely refer you to our professional field colleagues who do!
To learn more about the company or to discuss new cases or projects, please contact us via the web form or give us a call at 606-232-9283.