About the Senior Principal Expert
Michael S. Gossman, M.S., DABR, FAAPM, FACR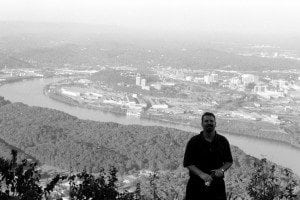 In addition to being the founder and owner of RDMP®, he is the company's Chief Medical Physicist & Radiation Safety Officer (RSO). Working in Radiation Oncology primarily, Chief Gossman is responsible for all scientific and technical aspects of imaging, treatment and radiation safety. He is a Diplomate of the American Board of Radiology (ABR), Fellow of the American Association of Physicists in Medicine (AAPM), Fellow of the American College of Radiology (ACR), a U.S. Nuclear Regulatory Commission (NRC) approved Authorized Radiation Safety Officer (RSO), and NRC approved Authorized Medical Physicist (AMP), as well as being a veteran Accreditation Site Reviewer for the American College of Radiology. Formerly, Chief Gossman was a U.S. NRC Medical Consultant for 5 consecutive terms, a regional President of the AAPM, served on the Board of Directors and Administrative Council for the AAPM, Adjunct Associate Professor of Medical Physics at Wright State University, Editor-in-Chief for the Medical Dosimetry Journal, an Editorial Board Member for the Journal of Applied Clinical Medical Physics, and an Accreditation Site Reviewer for the American College of Radiation Oncology (ACRO). He has accumulated more than 25 years of clinical experience, starting in the field in 1997. He has authored more than 50 journal articles/book chapters, most of which where he was the first author, and was the Principal Investigator for various grants in medicine and in industry.
Chief Gossman is extensively experienced as a medical expert witness in cases involving radiation oncology malpractice, radiation over exposure in medicine and in industry, radiation safety, regulatory issues and dosimetry, and accepts cases both for Defense and Plaintiff teams. Aside of expert witness testimony, he specializes in the area of implantable medical device testing, including testing under the duress of x-rays, protons, MRI, RF, and ultrasound. For imaging, his expertise extends to CT, MRI, microradiography and nuclear medicine PET scans. RDMP® has multiple accounts that cover centers throughout the United States. We can be approached to discuss new projects as needed.
To learn more about the company or to discuss new cases or projects, please contact us via email at msgossman@hotmail.com or using the web form or give us a call at 812-557-0234.